Faithful readers of the blog will know that Mrs. PWaC and I are crossing off an item from my travel bucket list by heading on a round the world trip!
When I was on the phone with AA trying to book the final leg, part of the boilerplate script the agent read me was something to the effect of "you are responsible for making sure you have the appropriate travel documents (passport / visa) and if you do not have them, you may be denied boarding"
Yikes!  While I was pretty sure I didn't need to make any visa arrangements for the countries I was going to, but I thought I'd check in.  In this post, I'll share my research and I'm sure if I'm wrong, someone will correct me in the comments!!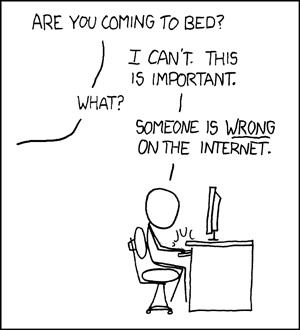 Visa for China (Shanghai)
I know that China has a 72 hour Visa on Arrival, but since I would not be leaving the airport, I don't even think that I would need to deal with that.  Ideally, as I mentioned, although my currently booked ticket takes me through Shanghai (on angle-flat American business class), I am hoping for Cathay Pacific first class availability to open up, in which case I wouldn't go through Shanghai at all.
Visa for Hong Kong
As I understand it, citizens of the United States do not need a visa to enter Hong Kong and stay for up to 90 days.  I'm pretty sure we will stay under the 90 day limit, or else perhaps my parents might be very angry…. 🙂
Visa to visit Singapore
Same thing goes for Singapore – citizens of the United States (as well as citizens of Norway, Switzerland, South Korea, and all EU citizens) can stay in Singapore for 30 days visa-free.
Crossing the border from Singapore to Malaysia
I noticed that Singapore is pretty close to Malaysia, and so since I am always looking to up my country count, I figured I'd check that out too.  It looks like US Citizens can enter Malaysia visa-free for 90 days.
On the way back: Entering United Arab Emirates
After a stay in Singapore, we'll be flying Emirates First Class via Dubai to New York.  It looks like US citizens DO need a visa to enter the UAE, but you can get a free visa on arrival when you land.  I'm sure a helpful commenter can alert me to how that process works – hopefully it should be pretty obvious!
On the way back to the US, we're taking the direct DXB-JFK flight that does NOT stop in Milan, so we don't need to worry about that, though I do know from our trip to Rome that no visa was required for US citizens to visit the EU (we did go through immigration in Dublin and then again when we flew from London to Nice, France.
(SEE ALSO: My pro-tip for visiting Ancient Rome sites)
So if I'm reading things correctly, we should not need to get any visas before our trip, which is good, because time's running out!
How'd I do?  Any mistakes or misinformation?  What has your visa / border crossing experience been going to/from any of these questions?

Points With a Crew has partnered with CardRatings for our coverage of credit card products. Points With a Crew and CardRatings may receive a commission from card issuers. Responses are not provided or commissioned by the bank advertiser. Some or all of the card offers that appear on the website are from advertisers and that compensation may impact on how and where card products appear on the site. Any opinions expressed in this post are my own, and have not been reviewed, approved, or endorsed by my advertising partners and I do not include all card companies, or all available card offers. Terms apply to American Express benefits and offers and other offers and benefits listed on this page. Other links on this page may also pay me a commission - as always, thanks for your support if you use them